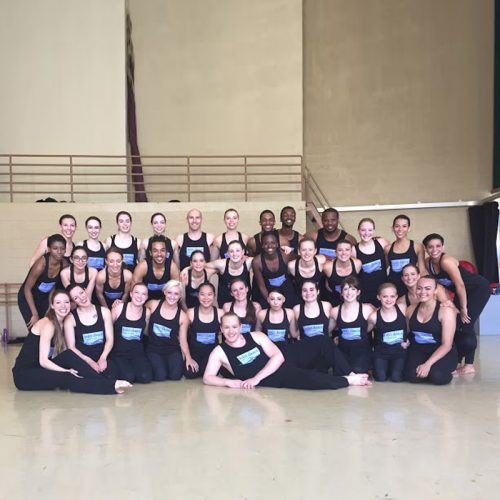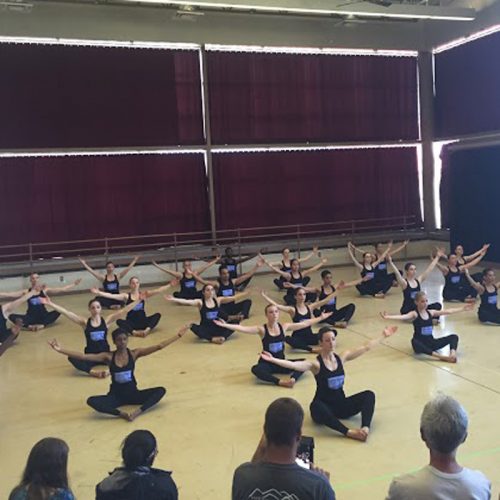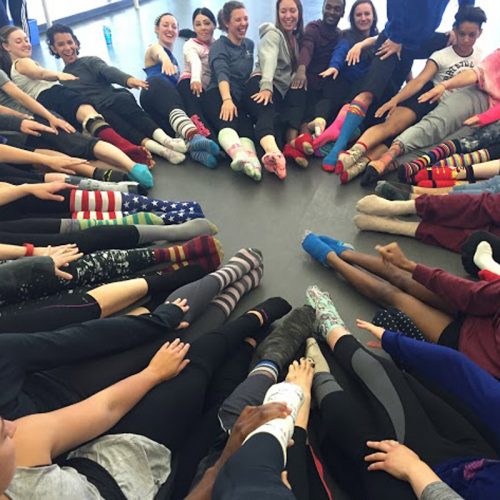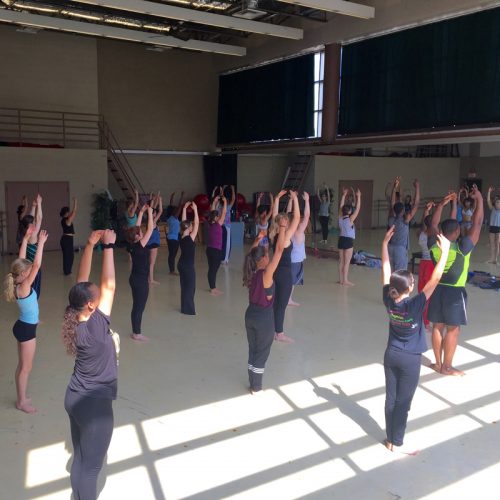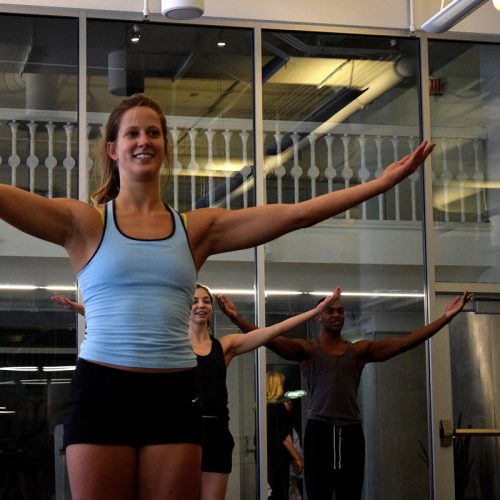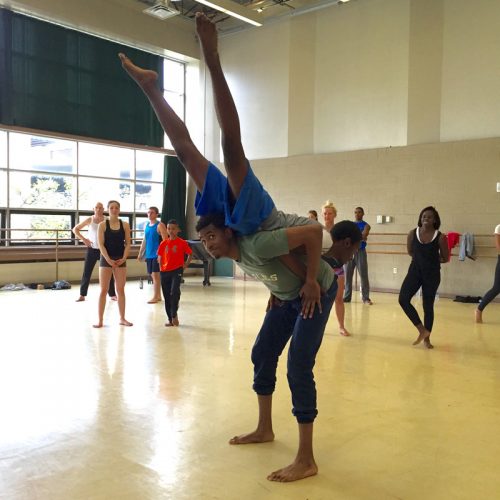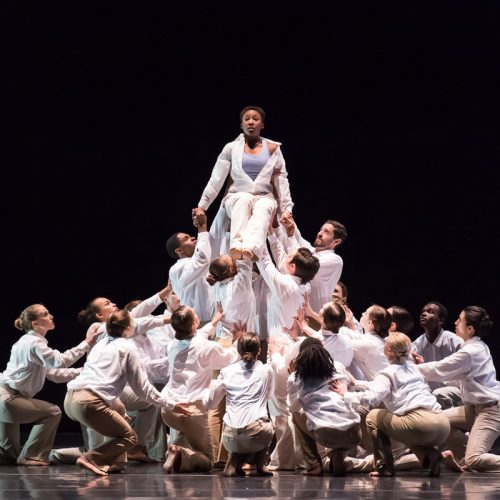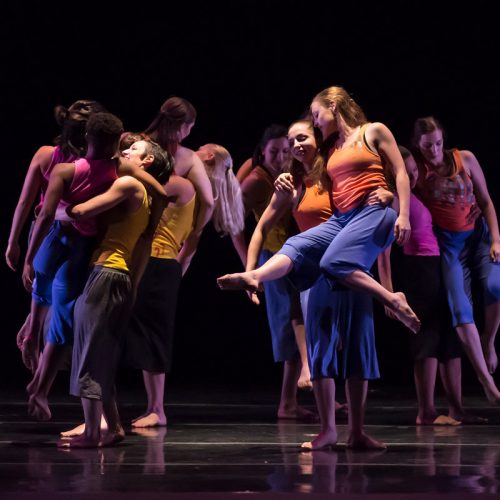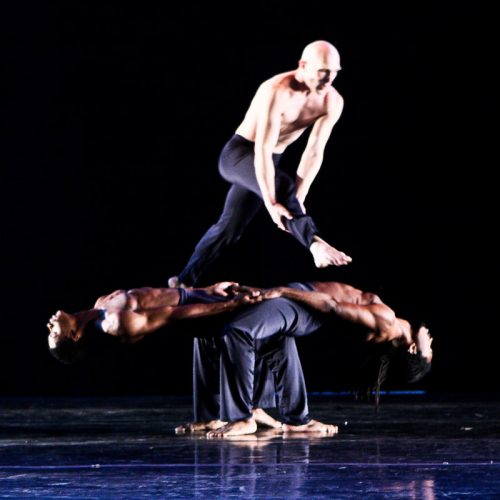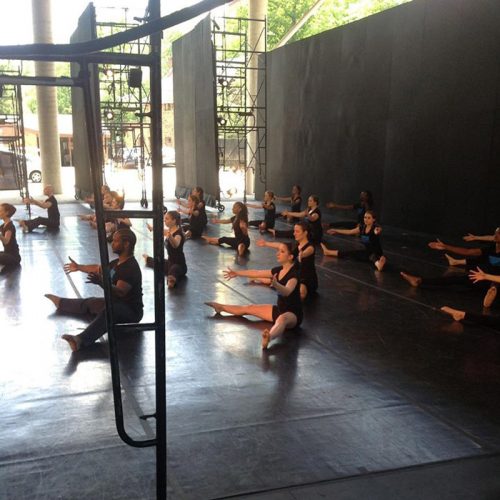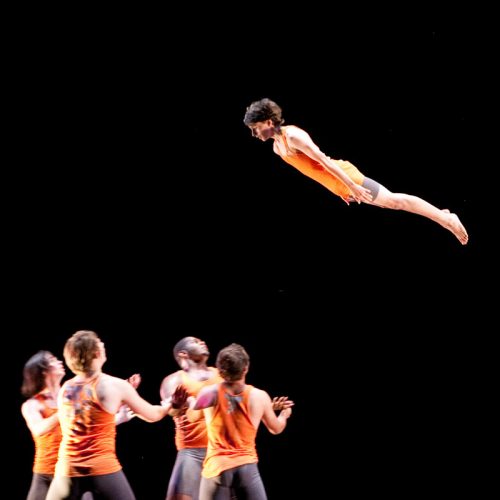 Looking for Summer Dance Intensive Junior (Ages 6-11) - CLICK HERE
Beginning every June since 2001, Inlet Dance Theatre hosts a Summer Dance Intensive program.  This dance program for ages 12 and up, focuses on creating a supportive community of dancers, exposing students to the collaborative dance-making process and increasing technical and performance skills, specifically in Pilobolus-based Nontraditional Partnering, performance improvisation and Hawkins-based Modern. This program allows students to experience being a part of a collaborative professional contemporary dance company.
 Inlet's Summer Dance Intensive…Teaching Much More Than Dance.
Inlet's annual Summer Dance Intensive (SDI) is the perhaps the best example of the company's mission of "using dance to further people". Students of various ages, races, skill sets and socio-economic backgrounds travel to Cleveland from international & regional locations to learn about dance, alongside local talent. The award-winning Inlet educational model is renowned for instilling lessons in teamwork, trust, respect, empathy, self-discipline, social interaction and self-confidence within students. During the 4.5 week program, Inlet SDI students not only receive premier training in dance technique and performance, but also discover a period of personal growth and character development.

Curriculum
> Modern Technique (Erick Hawkins-based release technique)
> Pilobolus-based Nontraditional Partnering
> Performance Improvisation
> Collaborative Choreographic Process (the dance-making process that Inlet employs)
Program culminates in performances at Cain Park Evans Amphitheater (Cleveland Heights, OH), where students will premiere an ensemble piece, an all-male or all-female piece, as well as performing a live improvisation alongside the company.  

SDI Faculty
Faculty for the Summer Dance Intensive is comprised of the professional dancers and instructors of Inlet Dance Theatre, including Founder and Executive/Artistic Director Bill Wade.  To learn more about the Company, click here.
Schedule (Mon-Fri, 9:00am - 4:00pm)
Students will be divided into groups based on age and technical ability.
*Sample Day*
9-10:30am: Technique Class
10:30am-12pm New Work Rehearsal
12-12:45pm: Lunch Break
1-2pm: New Work Rehearsal
2-3pm: Improvisation
3-4pm: Nontraditional Partnering