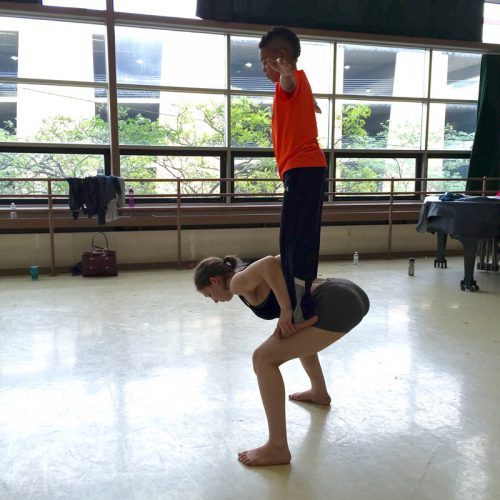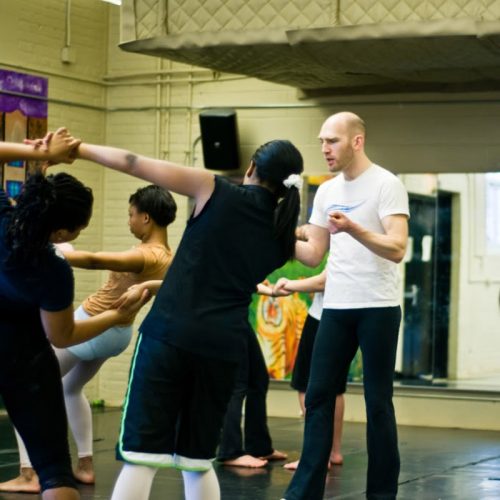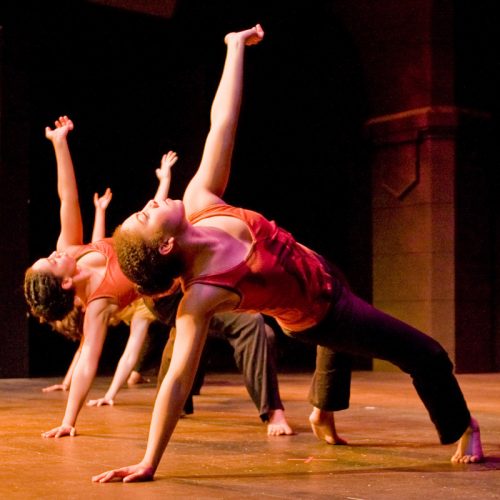 Sign up for Classes at The Music Settlement here. 
As an Artist in Residence, Inlet offers weekly dance classes at The Music Settlement in University Circle. Inlet's Class Offerings are taught by the professional dancers of Inlet Dance Theatre. Care is taken to ensure that dance curriculum links to National Standards of Dance Education and the Ohio Department of Education's Dance Standards.
Classes instruct students in modern dance, specifically Hawkins-based Release Technique. Classes begin seated on the floor, progressing to exercises standing in the center and then to movement combinations across the floor. These classes are open to ages 12 and up at all skill levels.
Non Traditional Partnering
This class focuses on the foundations of Nontraditional Partnering, a weight sharing technique where students will be taught: weight into center, weight away from center, morphing, lean becomes lift, and more. They will also explore using this technique to create and develop choreography and may even get to learn sections of Inlet repertoire that feature Nontraditional Partnering.
With the fundamentals of dance Improvisation, students will learn structures that Inlet Dance Theatre employs when performing improvisation in front of a live audience. Structures include NEWS, Stationary line, Traveling Line, Sculptures, and more.
10 Class Cards are available for teen/adult classes for students needing more flexibility!
This program is designed to give children well-rounded and developmentally appropriate training. Each class combines Modern Dance techniques with creative problem solving instructions
The Inlet Student Ensemble is a pre-professional performance group that is open to students ages 12 and up. Admittance into the Inlet Student Ensemble is by audition. Student Ensemble members will increase their technical proficiency and dance literacy levels, learn rudiments of dance composition and performance improvisation, and have opportunities to view and critique dance performance. Members will also have chances throughout the year to perform in concerts and/or special events.
Registration Now Open! Call The Music Settlement at 216-421-5806 x100 for registration information.